Pantheon espresso bar
Interior Design
Pantheon espresso bar
Design Team: Vasilis Stroumpakos, Mina Sarantopoulou
Place: Pyrgos Helias, 27055, Greece
Pantheon espresso bar is one of the oldest and most central café bars in Pyrgos Helias, Greece.
Our approach targeted at creating a strong identity of the store, combining ordinary material textures within a contemporary framework. The interior design is visually externalized to the public space (pedestrian street), setting the café as a landmark while creating a continuum between internal and external space.
The interior surfaces (walls, bar, lights) are covered with a "skin" made of familiar materials (plywood, black iron sheets, granite) processed with a contemporary way employing novel techniques both in terms of design (scripting) and fabrication (CNC milling machine, Plasma Cutter).
The protagonist piece – the identifier of the store – is a continuous, 3-dimensional wooden surface that skins the long wall which is visible from outside. It is designed as a gradually differentiating pattern of polylines. It is constructed with a series of custom-cut plywood sheets, assembled with a rotation of 7 degrees, incorporating indirect dimmable lighting, producing an outcome that is different during day (emphasize material textures) and night time (emphasize atmosphere).
The bar piece was designed as a double / twin construct to designate the twofold identity of the store (coffee and drink), while creating a lot of space for bar stools. It is skinned with continuous sheets of black iron, custom-perforated with a pattern designed by us that was inspired by leaf-expansion patterns.  Similar patterns are used for the custom lighting fixtures . The upper finish of the bar is made of Swedish wood, with artificial patina.
The back of the bar as well as the rest of the interior walls are skinned with back-lit grids of perforated granite bricks. They emphasize the perforated depth of the interior skin as well as perform additively in the indirect lighting of the interior atmosphere.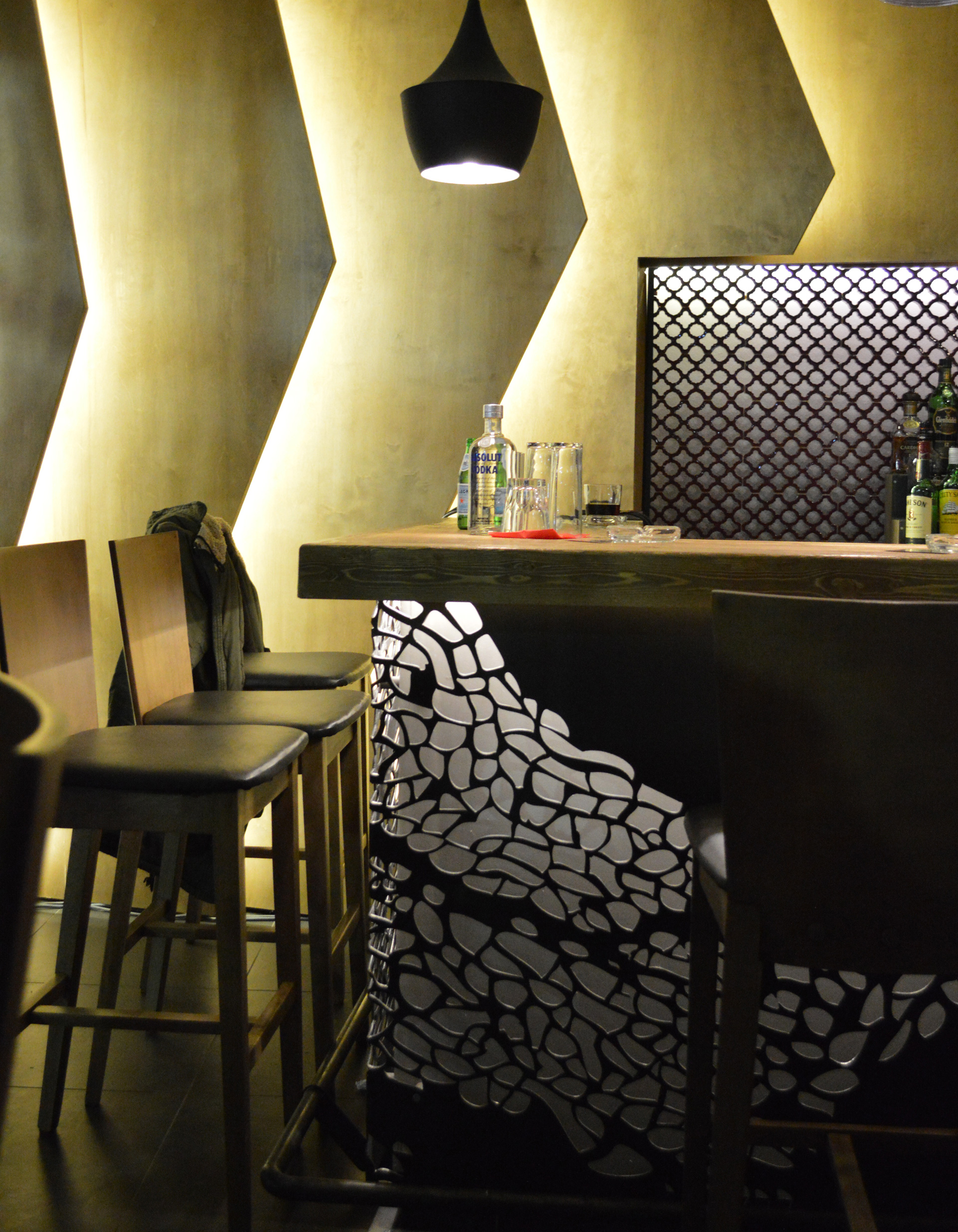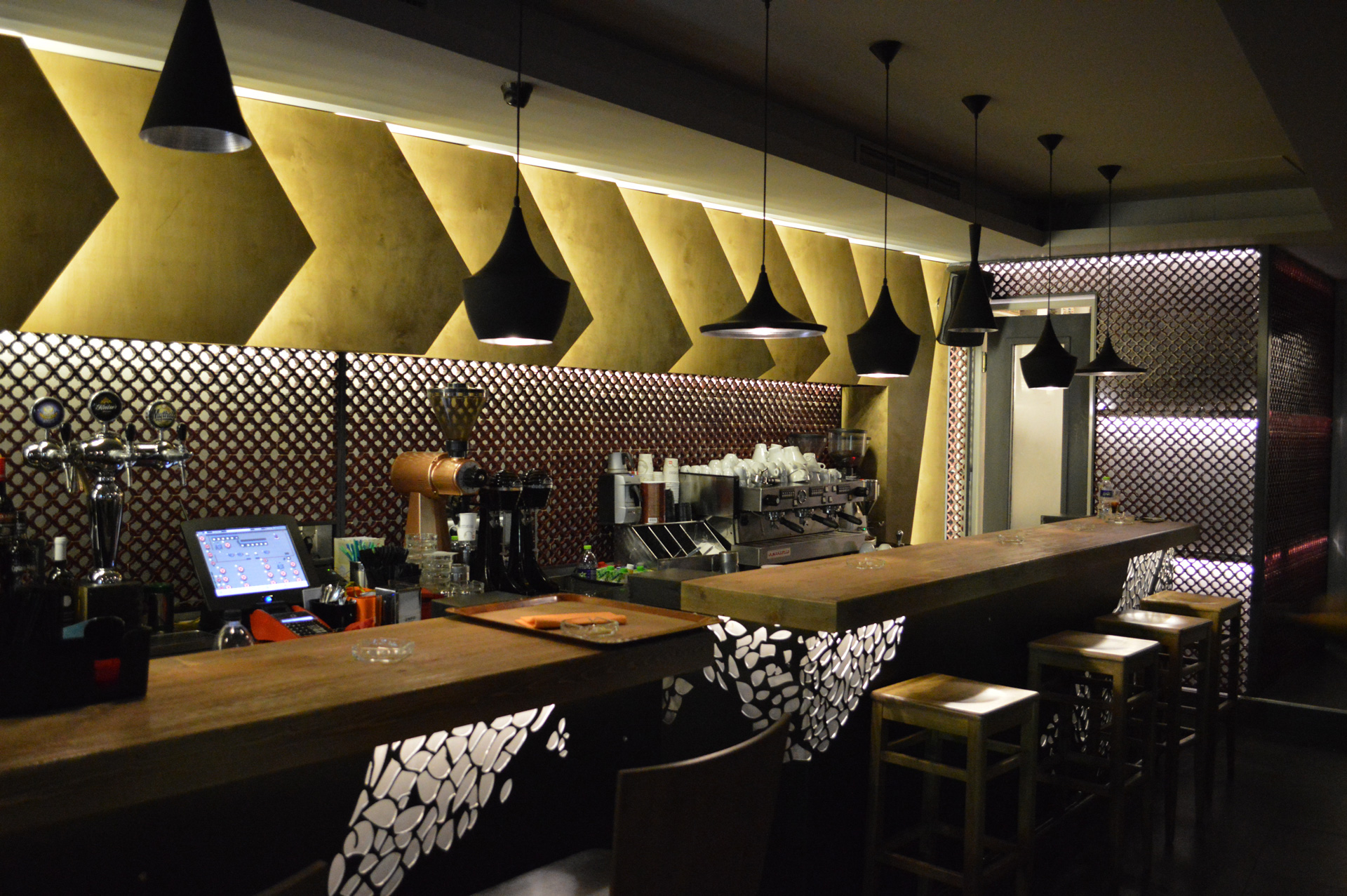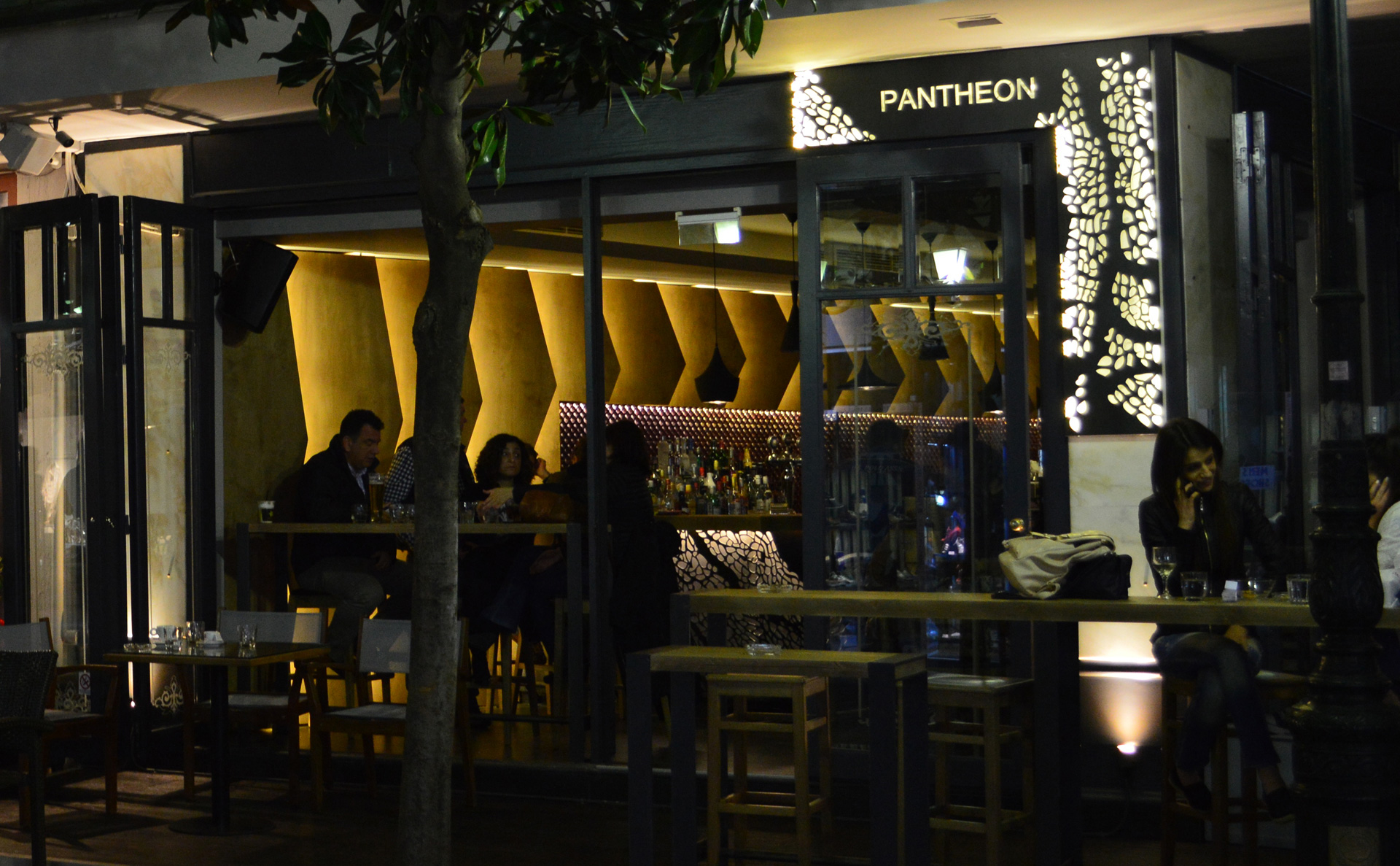 Related Projects